Corporate Sales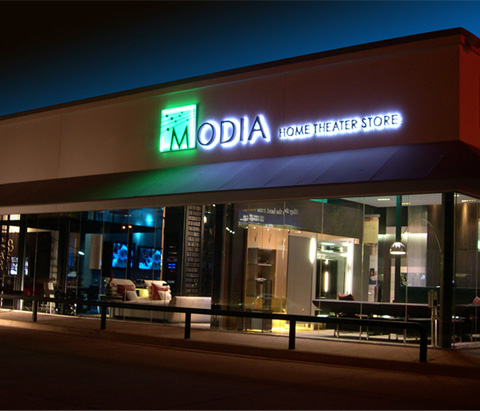 MODIA - Corporate Sales
We mean business when it comes to Corporate Sales. We pride ourselves in being family owned and operated for decades and we value our corporate relationships. From our family to yours, we would like to extend the opportunity to participate in our Volume Purchasing, Employee Purchasing Programs, or even our Volume Gift Card purchasing opportunities for your employees. Our Corporate Sales Division has delivered stunning solutions to Radio Stations, Sporting Arenas, and Corporate Office remodels, just to name a few. See what we can do for your business.
---
Volume Purchases
From hundreds of HDTVs for a major project to a few Blu-Ray players for your employee incentive program, MODIA can supply you with the most upscale Audio and Video solutions to integrate solutions in your business.
---
Employee Purchase Program
Your employees can qualify for special pricing on all our upscale Audio and Video solutions. They'll also be able to receive our expertise and services on a personalized basis. Our Corporate Sales Division will be glad to assist you with the details.
---
The Gift of Giving
If you're looking for great gifts for your employees or customers, MODIA | Home Theater Store Gift Cards makes the perfect gift. The pressure's off! Contact us for our volume discounts on Gift Cards.