Expertise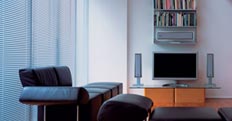 At MODIA, living well isn't about how much we spend on the things we enjoy…it's about how much we actually enjoy them. And believe it or not, there's as much emotion as art in that equation.
Our passion is to use our ingenuity, patented installation solutions, MODIA branded media furniture and extraordinary audio products to create the kind of smart, comfortable and stunning living space that aesthetically matches the decor in a home and enrichs' the lives of our clients.
Sure, we offer the finest, up-to-the-minute home entertainment technology available. But you'll also find we're just as passionate about making sure it all works for you. We diligently work to provide the best installation services our industry has to offer. Our Lead Installation Technicians are trained and certified by CEDIA, the Custom Electronics Design and Installation Association, and they participate in several other industry and manufacturer training and certification programs. Combine our industry leading home installation service with our world-class product lines and we truly believe we have set the bar of quality in the Home Entertainment industry. And there is no need to take our word, alone. CEPro magazine has ranked us as one of the top companies in the Custom Home Electronics industry year after year.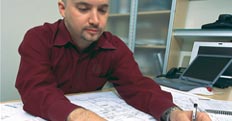 "MODIA isn't just a store...it's a lifestyle." Our approach is systematic to any custom needs and we simply break them into four steps.
Come to us in one of our beautiful showrooms or we can come to you, in your home. Check out our Store Locator or call 800.877.2900.